Bonfire Opera
University of Pittsburgh Press, 2020

"Bonfire Opera, Danusha Lameris' ravishing second collection of poems, lives up to its title and then some. In melodic and sumptuous lines, she considers desire, sorrow, beauty and death. This is a collection you will want to keep close, 'a reminder to begin, again, by listening carefully with the body's rapt attention.'"
-Ellen Bass
Purchase the Book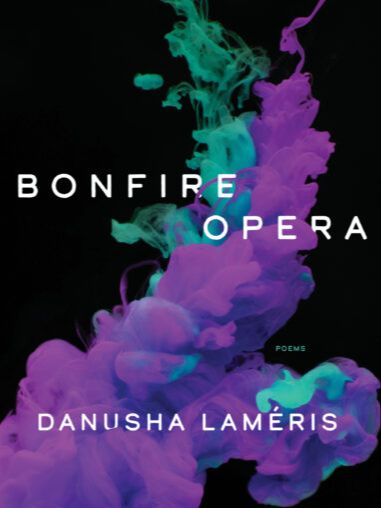 Dean Rader
"No experience is more fulfilling than reading the work of a writer who is a master of her craft—of feeling like the book you are immersed in is an entire world. This is what it is like reading Danusha Laméris' Bonfire Opera. Everything is alive in these poems, even loss. Even death. If a book can be smart and funny and dark and wise and vulnerable and beautiful all at the same time, this one is. In one of her best poems, Laméris writes, 'This is what I've made here, a garden, a feast.' That's for sure. Bonfire Opera is a feast you'll want to devour and a garden that will never stop yielding."
Colleen J. McElroy
"The poems in Bonfire Opera frame a vibrant folk opera. Each offers part of an unfinished story, a balance of music and imagery. The storyteller is both an observer and participant, unraveling the story with the thread of what remains unspoken. In this outstanding series of poems, there is something waiting to be said, something to be revealed, as each poem draws us onward like a bird trying 'to escape… throwing itself, again and again, against the stained glass.' The bird and the 'ghost child' call out to each of us to 'begin again.'"
The Moons of August
Autumn House Press, 2014

"Danusha Laméris writes with definitive, savoring power – in perfectly well-weighted lines and scenes. Her poems strike deeply, balancing profound loss and new finding, employing a clear eye, a way of being richly alive with appetite and gusto, and a gift of distilling experience to find its shining core. Don't miss this stunning first book."
-Naomi Shihab Nye
Purchase the Book
Dorianne Laux
"This book of motherhood, memory, and elegiac urgency crosses borders, cultures, and languages to bring us the good news of being alive. With language clear as water and rich as blood, The Moons of August offers a human communion we can all believe in. Reckoning with and grieving for the past as they claim the future, these poems are wise, direct, and fearless. "What's gone / is not quite gone, but lingers," Laméris reminds us. "Not the language, but the bones / of the language. Not the beloved, / but the dark bed the beloved makes / inside our bodies."